Market Snapshot
Quotes are delayed, as of May 11, 2021, 08:15:34 PM CDT or prior.
---
Local Weather
Watonga, Oklahoma (73772)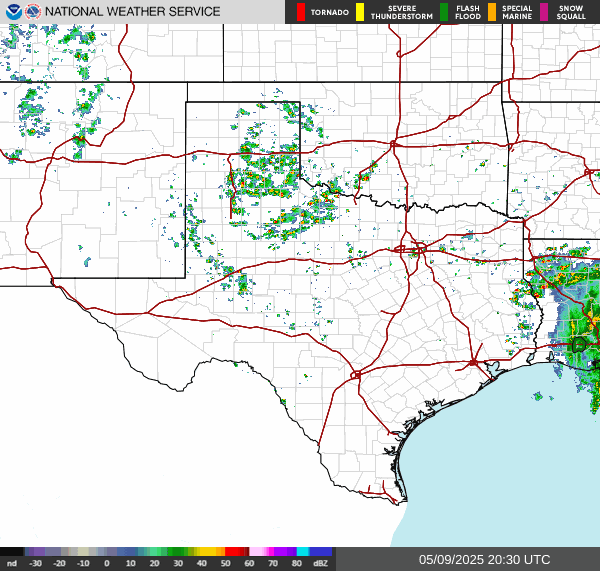 Current Conditions
Cloudy
---
Forecast
Tuesday

54°




47°




Wednesday

63°




47°




Thursday

71°




42°




Friday

79°




54°




Saturday

85°




63°




Sunday

°




°



---
Commentary
Corn Closes Back in Black

After the sharp losses on Monday, Tuesday corn futures bounced back. Old crop futures ended the session with double digit gains, the May to July inverse is still 37 1/4 cents ahead of Friday's expiration. New crop futures closed 1 1/2 to 6 cents higher, as December prices are $1.11/bu...

Turnaround Tuesday Bounce Back for Beans

Soybean futures were 11 to 27 1/4 cents higher after more than recovering from Monday losses. Old crop futures were stronger on the day, widening the inverse to November to $1.83/bu. Soymeal futures closed $4.70 to $5.10 higher on Tuesday. BO prices were up by 96 to 118 points at...

Lean Hogs Lower on Tuesday

At the close for the Tuesday session, lean hog futures were 42 cents to $1.35 in the red. The summer months were down the most, though hogs remain above $100 out through October contracts. May hogs roll off the board on Friday. USDA's National Average Base Hog price for Tuesday...

Wheat Recovers on Turnaround Tuesday

Tuesday wheat trading brought futures back up from the +30 cent drops on Monday. CBT futures ended the session off the highs but still 8 to 11 1/4 cents in the black. KC HRW futures closed 6 1/2 to 7 cents higher on the day, though July is still 34...

Cattle Gains Triple Digits on Tuesday

Fat cattle futures closed the Tuesday session with gains of $1.35 to $1.70, save for June contracts which gained 40 cents. Cash trade remains light through Tuesday with some reports of $119.50 in TX, and Northern dressed deals at $191. Central Stockyards is hosting the FCE tomorrow featuring 2,029 head...

Cotton Ends Tuesday with Losses

At the close cotton futures were 26 to 72 points weaker. The thin October contract closed down by a penny. The old to new crop inverse widened to 222 points from July to December. NOAA's 7-day QPF shows more rain in the Gulf states for the coming week. S.W. TX...
---