Market Snapshot
Quotes are delayed, as of September 23, 2021, 06:08:13 AM CDT or prior.
---
Local Weather
Watonga, Oklahoma (73772)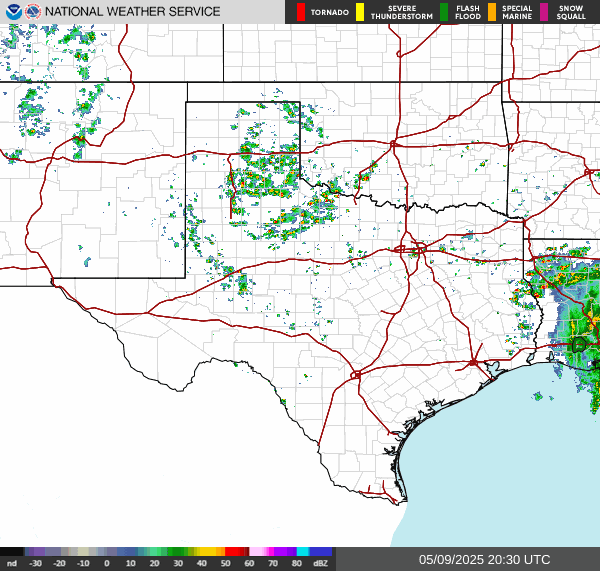 ---
Forecast
Thursday

84°




53°




Friday

87°




61°




Saturday

88°




56°




Sunday

92°




66°




Monday

91°




66°




Tuesday

°




°



---
Commentary
Corn Closes in Black on Wednesday

Midweek corn trading recovered most of the early week losses, with Dec now down 1 1/2 cents from the week's start. Futures ended the day with 7 to 8 1/2 cent gains. Red December was up 4 cents to $5.01. A Purdue University cited tar spot fungus as a significant...

Hogs Red At the Close

December lean hogs traded through the Wednesday session with a $1.25 range, but futures ultimately faded into the afternoon for 12 to 52 cent losses. USDA's National Average Afternoon Base hog price for Wednesday was $1.81 weaker to $78.14. The CME Lean Hog Index for 9/17 was down another 22...

Wheat Markets Close with Double Digit Gains

After risk-off weakness to start the week, wheat futures ended the Wednesday session with a double digit recovery. CBT SRW prices ended the session 11 to 15 ½ cents higher. KC wheat futures gained 10 ¾ to 15 ½ cents on the day. Spring wheat prices were up by 12...

Soy Bounces to Black for Close

An afternoon soy oil rally left BO prices triple digits higher at the close. BO prices were in the red at midday. Beans were also fractionally lower at midday, but ended the session 6 3/4 to 9 cents higher. Meal prices firmed for the close, ending UNCH in October and...

Cattle Close Higher for Wednesday

Fat cattle futures trading left the board in the black at the closing bell. The 2022 contracts gained triple digits on the midweek rally, while nearby Oct and Dec gained 75 to 82 cents. USDA confirmed cash trade in NE and KS on Wednesday, going from $123-$124. This morning's FCE...

Cotton Futures Extend Recovery

Midweek cotton trading extended the Tuesday gains by another 73 to 84 points. For December contracts, that reduced the Monday loss to a net 146 points. Cotton trading in China led to losses after the Mid-Autumn Festival holiday. Zhengzhou Cotton Prices closed between 210 and 260 yuan (~ 147 –...
---