---
Local Weather
Watonga, Oklahoma (73772)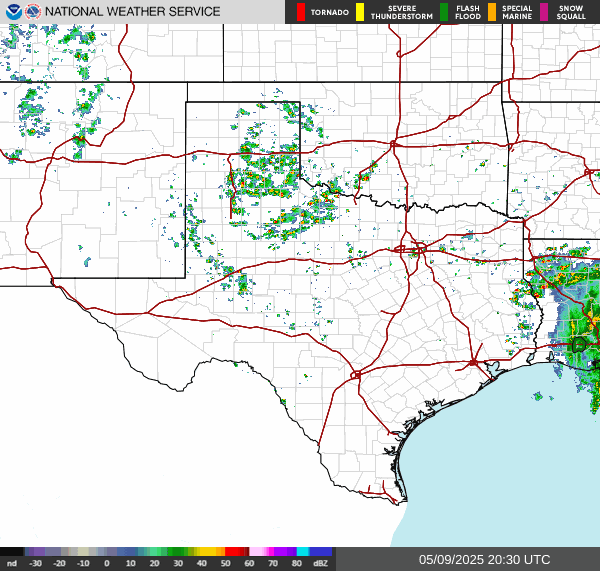 ---
Forecast
Thursday

49°




28°




Friday

58°




36°




Saturday

65°




38°




Sunday

53°




37°




Monday

51°




30°




Tuesday

°




°



---
Commentary
Corn Futures Mixed

Corn prices are 2 to 3 cents lower in the March through July contracts this morning, but fractionally higher in the new crop months. At the Wednesday close, corn futures were up 4 3/4 to 7 cents. New crop contracts narrowed the discount to 82.5 cents (Dec to Mar). The...

Wheat Futures Are Fractionally Lower

After the double digit gains yesterday, overnight action has left us fractionally lower coming into the USDA Export Sales report release. SRW futures closed up by 11 to 15 1/4 cents higher yesterday. KC HRW wheat futures closed up 15 to 15 3/4 cents across the front months. HRS futures...

Cotton Futures Post Triple Digit Gains Overnight

Overnight action in the cotton futures market has the board another 100 to 116 points higher, setting life of contract highs across the board. At the close on Wednesday, cotton futures had gained triple digits in old crop futures. For May, the 102 point gain was the 9th consecutive higher...

Hogs Limit Up on Wednesday, With Expanded Limits Today

The limit gain in April hogs set a new contract high at a level not seen by the front month since May 2019. Lean hog futures will trade with expanded limits of $4.50 today. Pork cutout futures also added triple digits worth of value, closing yesterday $1.27 to $2.05 higher...

Soybeans Surge to New Contract Highs

Ahead of USDA's Export Sales report, front month soy futures are 12 to 17 cents higher, taking out the January life of contract highs. Yesterday beans closed 17 1/4 to 17 3/4 cents higher for old crop. New crop soybeans closed 14 1/2 to 16 1/4 cents higher. The old...

Cattle Futures Recover Some of Early Week Losses

Nearby live cattle futures rallied triple digits yesterday, but April futures did not fully recover the triple digit loss from Tuesday having ended $1.02. February futures expire on Friday. Feeder cattle futures also closed triple digits higher, led by a $2.15 gain in April. The 2/22 CME Feeder Cattle Index...
---