Market Snapshot
Quotes are delayed, as of January 27, 2022, 10:54:11 AM CST or prior.
---
Local Weather
Watonga, Oklahoma (73772)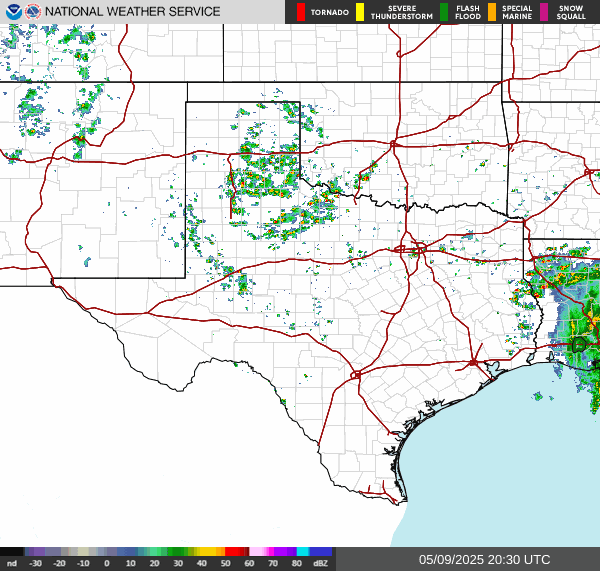 ---
Forecast
Thursday

41°




20°




Friday

51°




22°




Saturday

67°




28°




Sunday

59°




28°




Monday

62°




34°



---
Commentary
Cotton Futures Lower in Early Thursday Action, Crude Oil Hits 7 Year High

Cotton futures are 12 to 70 points lower coming into the weekly Export Sales reports, fading yesterday's gains. Front month cotton futures were triple digits stronger on Wednesday, recovering 116 to 148 points. The new crop market settled 45 to 53 points higher on Wednesday, with Dec just 1 point...

Corn Slightly Lower Ahead of Export News

Corn futures are UNCH to 1 ½ cents lower ahead of the weekly USDA Export Sales report. On Wednesday corn futures were 4 3/4 to 6 1/4 cents higher going home. New crop futures were also 2 1/2 to 3 cents higher on the day and set new contract highs....

Soybean Futures Recover, Trading Higher Ahead of Export Sales Report

Overnight soybean futures had traded double digits lower, but are now 3 to 9 cents higher in anticipation of the weekly USDA Export Sales report. The soy complex rallied sharply. For beans that left the board 21 1/2 to 32 3/4 cents in the black. New crop futures were also...

Wheat Futures Mixed in Early Thursday Trading

Thursday's wheat session starts out mixed, with MPLS spring wheat in positive territory and the other two markets down 4 to 5 cents. Wednesday concluded with wheat off the lows but still down by double digits. Chicago SRW closed 17 to 23 cents in the red. KC wheat ended 15...

Cattle Futures Rebound from Early Week Sell Off, Beef Lower

Live cattle futures were up $0.95 to $1.80 on Wednesday. The weekly FCE auction resulted in no sales for the 2,904 head listed. Bids were capped at $136-$137, while feedlots were asking $138+. Outside of the FCE, USDA had some light Wednesday cash activity from $136 to $138 for some...

Hog Futures Advance Slows

After midday weakness, the front month lean hog futures market went home mixed. The front month Feb contract was 57 cents higher, and the deferred months gained 10 to 17 cents. The other nearby futures closed 10 to 80 cents lower on Wednesday. USDA's National Average Base hog price for...
---