Market Snapshot
Quotes are delayed, as of April 14, 2021, 02:14:05 AM CDT or prior.
---
Local Weather
Watonga, Oklahoma (73772)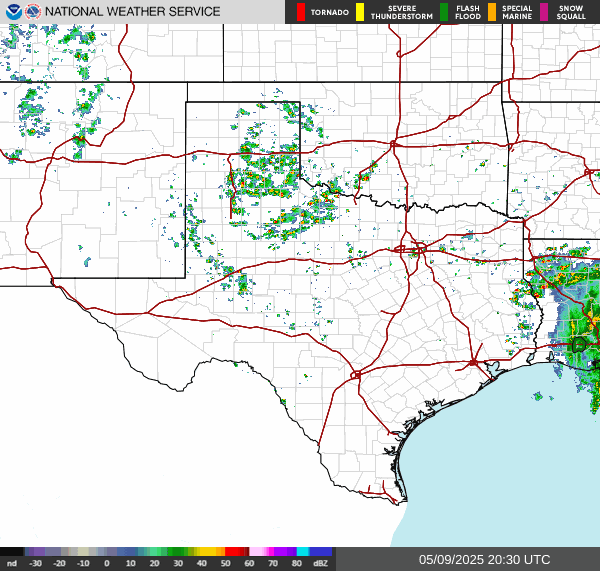 Current Conditions
Partly Cloudy
---
Forecast
Wednesday

59°




44°




Thursday

56°




47°




Friday

50°




44°




Saturday

54°




38°




Sunday

61°




34°



---
Commentary
Corn Higher on Turnaround Tuesday

Front month corn futures closed the Tuesday session with old crop gains of 10 to 11 cents. Basis continues strengthening as well, as cmdtyView data shows the national average spot basis is about a dime under May. New crop futures ended 7 3/4 to 8 cents in the black on...

Cotton Rallies Triple Digits

Turnaround Tuesday cotton trading recovered 102 to 168 points. New crop gains were smaller, as the old to new crop inverse widened to 36 points. A weaker US dollar index made cotton attractive to buyers who float their currency against the dollar. Gold futures were higher, as was Bitcoin. US...

Hogs Mixed on Tuesday

At the close for the Tuesday session, lean hogs were mixed within 15 cents of UNCH, save for a 52 cent gain in May. USDA's National Average Base Hog price was up another $1.01 cents this afternoon to $101.55. The CME Lean Hog Index was up another 52 cents to...

Cattle Weaken on Tuesday

Follow through selling on Tuesday left the board $0.32 to $1.17 in the red. April contracts closed at $122.40, converging with cash during deliveries. There have been no physical deliveries scheduled through April 12, but there have been 119 tenders against April futures. Cash business for the week remains mostly...

Beans Higher on Mixed Soy Trades

Soybean futures closed the Turnaround Tuesday session with gains of a penny to 7 1/2 cents. The national average soybean basis from cmdtyView is 22 1/4 cents under May futures. Since the turn of the calendar year spot basis has strengthened from minus 49 cents. The national average bean basis...

Wheat Off Highs but Still in Black

Wheat futures closed the Tuesday session in the black after an afternoon pullback. CBT SRW futures ended the session 0.28% to 0.43% higher, led by Dec. KC wheat futures were 5 to 6 cents in the black, with July closing 1.02% higher. MGE spring wheat ended Tuesday up by 4...
---