Market Snapshot
Quotes are delayed, as of October 06, 2022, 11:32:35 AM CDT or prior.
---
Local Weather
Watonga, Oklahoma (73772)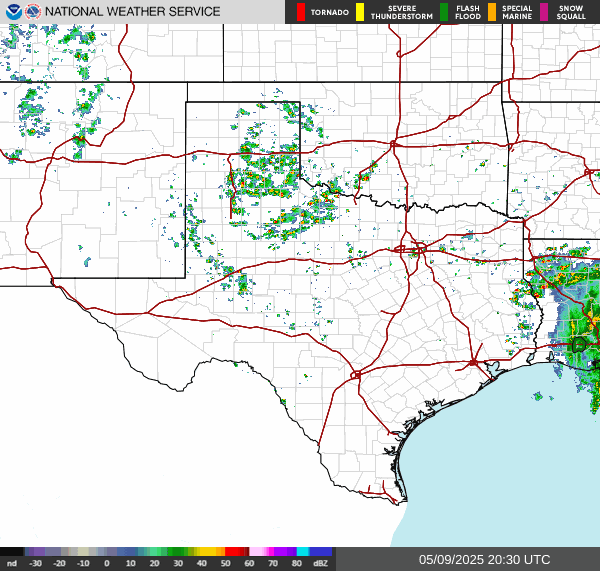 ---
Forecast
Thursday

82°




58°




Friday

71°




52°




Saturday

67°




47°




Sunday

77°




53°




Monday

78°




56°



---
Commentary
Midweek Cotton Prices Firming

Morning cotton futures are back in the black following two major moves in opposite directions. Yesterday, the cotton market responded to Tuesday limit up gains with an almost expanded limit drop. Dec had hit their 5c limit loss but settled 3 points off of it to revert to a normal...

Thursday Cattle Start Net Higher for Week

Live cattle prices ended the day with 42 to 67 cent gains in the front months. October options expire on Friday, with the delivery process beginning next Monday. Preliminary OI dropped 2,321 October contracts, short covering. Feeders led the way with a midweek recovery of as much as $2.12 for...

Morning Weakness from Thursday Soy Futures

So far for the Thursday trade soybeans are working 0.77% to 0.93% in the red, meal futures are firm but down 40 cents, and BO prices are 0.8% to 1.4% lower. Yesterday, soybean oil futures closed off their highs, but were still the gainer of the complex on net 39...

Morning Wheats Red

Front month wheat futures are working lower with double digit weakness in the CBT market. The wheat market ended the session mixed after a wide ranged session that worked mostly higher. Chicago prices settled the day within a penny of UNCH through May '23 contracts, with December printing a 25...

Hogs Get Export Data

Lean hog futures recovered some of their triple digit losses on Tuesday with a triple digit bounce back on Wednesday. The National Average Base Hog price was back up by 22 cents to $92.99 for the PM update. The 10/3 CME Lean Hog Index was $93.44, down by 89 cents....

Corn Red for Export Sales

Going into the weekly report the corn market is down by 2 to 3 cents. Corn prices worked both sides of UNCH on Wednesday, but ultimately settled in the black. December traded within a 12 cent range on the day, closing a penny higher. The other front months settled 1...
---