Market Snapshot
Quotes are delayed, as of June 18, 2021, 01:31:24 PM CDT or prior.
---
Local Weather
Watonga, Oklahoma (73772)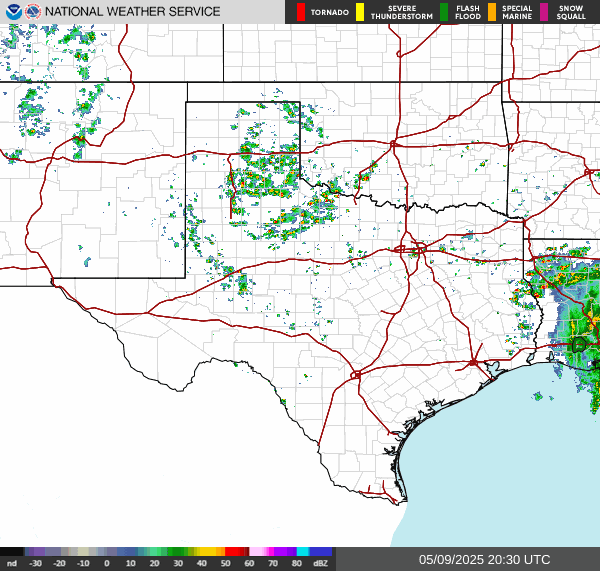 Current Conditions
Few Clouds
---
Forecast
Friday

98°




71°




Saturday

98°




73°




Sunday

101°




75°




Monday

86°




65°




Tuesday

85°




57°




Wednesday

°




°



---
Commentary
Corn Prices Recovering

Following the limit losses on Thursday, midday corn futures are back up by 18 1/2 to 33 1/4 cents. Preliminary OI data confirmed yesterday's 40 cent losses were long liquidation with 20,369 fewer contracts open. CFTC's Commitment of Traders report will be released on Monday as federal employees were given...

Beans Back Up at Midday

Ahead of the weekend, soybean futures are back up by 62 to 65 cents. Preliminary OI data showed a net decrease of 12,050 contracts, confirming the sharp selloff was primarily risk off long liquidation. Soymeal has recovered more than $10 of the $15+ losses on Thursday. BO futures are trading...

Wheat Prices Gaining Double Digits

Wheat prices were the firmest of the grains on Thursday's sell off, and prices today are recovering most to all of those losses. CBT futures are 3.04% to 3.68% in the black at midday. KC wheat futures are trading 4.02% to 4.21% higher. Spring wheat futures are also up by...

Hogs Bounce Back on Friday

After closing with expanded limit losses on Thursday, the Friday session has the board back up by triple digits. July futures are the outlier at midday, trading 37 cents in the red. USDA's National Average Morning Base Hog price for Friday was $3.26 weaker to $116.04. ECB hogs were withheld to...

Cattle Up Triple Digits

Corn's recovery has fat cattle futures in the black and feeders in the red. Live cattle futures are $1.10 to $1.70 in the black. Kansas and Northern trades were mostly $124 on Thursday. The bulk of the activity for the week has been $124 in the North, and $122 -...

Cotton Recovering Ahead of Weekend

Front month cotton futures are back up by 88 to 138 points at midday, echoing the moves in the other field crops. On Thursday's sell off cotton futures closed 116 to 193 points lower. The weekly Export Sales report showed 111,333 RBs of upland cotton was booked during the week...
---