---
Local Weather
Watonga, Oklahoma (73772)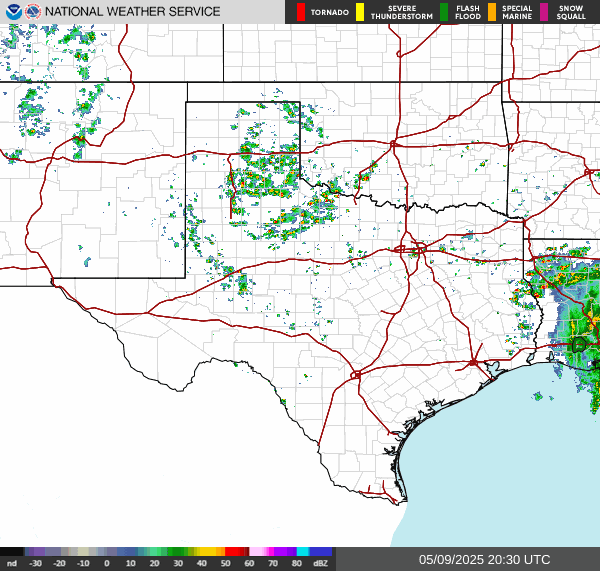 ---
Forecast
Thursday

55°




35°




Friday

49°




33°




Saturday

54°




37°




Sunday

56°




38°




Monday

39°




27°




Tuesday

°




°



---
Commentary
Cotton Futures Sharply Higher on Dollar Weakness

Cotton prices are up 120 to 141 points in strong risk on trade activity. Many contracts are posting new life of contract highs. The dollar index is trading at a 4 session low following a blitz of spending and regulatory announcements on the first day of the Biden administration. Wednesday...

Wheat Futures Up 5 to 8 Cents Early

Wheat markets are 5 to 8 cents higher, led by KC HRW. Front month wheat futures ended the Wednesday session with losses. SRW futures closed 0.67% to 1.3% in the red. December and later Chicago futures dropped a dime to $6.55 in the case of WZ. KC HRW closed 1.1%...

Soybeans Flashing Double Digit Gains

Early in the Thursday session, soy futures are 7 to 15 cents higher. Soybean ended Wednesday with 16 to 19 1/2 cent losses. There was some rotation of ownership, with preliminary open interest rising only 792 contracts for the day. The ~15 cent carry for front month soybean futures on...

Hogs Put Up Triple Digit Gains to Reverse Tuesday Losses

Lean hog futures showed $1.20 to $1.95 gains yesterday to fade or totally erase Tuesday losses. Pork cutout futures ended the session $1.02 to $1.20 higher. The CME Lean Hog Index was back up by 36 cents on 1/18 to $65.92. USDA's National Average Base Hog price was back up...

Corn Up 4 to 8 Cents Per Bushel on Old Crop Interest

Overnight action in the corn futures market has the board 4 to 8 cents higher to start Thursday price discovery. Yesterday futures ended 4 to 6 cents lower. Net new selling was noted, with preliminary open interest rising 13,025 contracts. Due to the Monday holiday, USDA weekly Export Sales was...

Cattle Futures Mixed As Choice Beef Holds Strong Premium

At the close on Wednesday, Feb cattle futures were 2 cents higher to $113.50. The other finished cattle futures closed the Wednesday session down 37 to 57 cents. Feeder cattle futures closed the session with gains of $0.72 to $1.12. The CME Feeder Cattle Index was $0.51 lighter at $132.90...
---